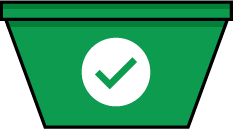 What do we accept?
General Household Waste (Black Bag)
Old furniture
Old beds
Carpets and floor covering
Old/broken toys
Electrical / fluorescent bulbs
Construction waste:
Concrete
Bricks
Tiles
Timber
Plasterboard
Top soil/clay
Green waste
Hedge clippings
Tree cuttings
Other Waste Items:
Farm plastic
Netting
Fully rinsed spray cans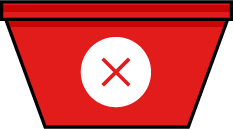 What do we NOT accept?
Paint cans
Gas cylinders or any type of pressurised container
Asbestos
Petrol, diesel or oil waste
Chemical waste such as insecticides, medicines, herbicides, white spirts etc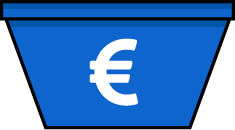 How Much Does It Cost?
Mixed Waste
€210 per ton
*Minimum Charge €10 (0-40kg)
Green Waste ONLY
€130 per ton – min charge €10
Timber ONLY
€130 per ton – min charge €10
Clean Rubble ONLY
€60 per ton – min charge €10
General Household Waste (Black Bag)
Old furniture
Old beds
Carpets and floor covering
Old/broken toys
Electrical / fluorescent bulbs
Construction waste:
Concrete
Bricks
Tiles
Timber
Plasterboard
Top soil/clay
Green waste
Hedge clippings
Tree cuttings
Other Waste Items:
Farm plastic
Netting
Fully rinsed spray cans
Paint cans
Gas cylinders or any type of pressurised container
Asbestos
Petrol, diesel or oil waste
Chemical waste such as insecticides, medicines, herbicides, white spirts etc
Mixed Waste
€210 per ton
*Minimum Charge €10 (0-40kg)
Green Waste ONLY
€130 per ton – min charge €10
Timber ONLY
€130 per ton – min charge €10
Clean Rubble ONLY
€60 per ton – min charge €10
GET DIRECTIONS
Use the map below for directions to O'toole
Skip Hire